Thursday Morning Cram Session, 8/2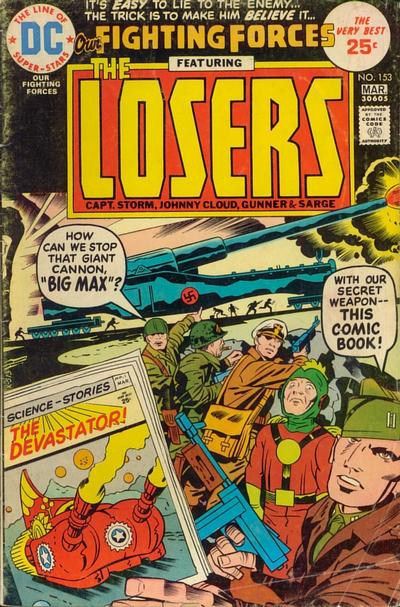 Everybody's obsessed with winners and losers at the trade deadline, and while The Common Man can say definitively that the Twins are this deadline's biggest losers, he can't say with any confidence who the biggest winners will be. Because all of this wheeling and dealing that we've been watching over the last couple weeks has been in the service of one of a couple of different goals. The Pirates upgraded their roster in the hopes that they can finally make the postseason for the first time since 1992. Ditto on the Dodgers, who suddenly find themselves in a race with the Giants. The Rangers already know they're going to make the postseason, however, so their moves were designed primarily to construct a better roster for October. The Astros attempted a total take down of their roster, and essentially succeeded at it, while the Phillies and Marlins sold off only some of their big pieces.
So with so many competing and disparate goals, it's very hard to compare apples to oranges. Likewise, given that we won't know how the competitors actually faired until October (or November), it's too early to say with any confidence whether they won anything. And until all those prospects develop or wash out, we won't really know who made out well among the teams trading veterans. All we can do is sit and wait.
People are going to speculate and hand out grades and whatnot. But the fact of the matter is that there's still two whole months to go, and another whole trade deadline to get through on August 31. A lot can change between now and then, and winners can become losers with one key injury, one hot or cold streak, or even one bad decision. Instead of winners and losers, let's instead focus on the ideas and philosophies, and whether those were strong or weak, with the caveat that, yes, it's ok to call the Twins losers. Feel free.
Pitcher of the Night: Jake Peavy, 8 IP, 5 H, 2 BB, 8 K, 2 R
Peavy is poised to throw his most innings since 1997 and is averaging 110 pitches per start. It's great to see him come back so strong this year, but The Common Man has got to wonder whether Peavy's going to start breaking down at some point over the next two months.
Hitter of the Night: Jimmy Rollins, 2-4, 2 HR, 2 R, 2 RBI, BB
For the life of him, The Common Man will never be able to figure out why Jimmy Rollins is a superstar. He had a hell of a game though, hitting 2 homers for the first time since last July.
Big Hit of the Night: Elvis Andrus (Note: Some days, the MLB gods shine on us and make highlights embeddable. This is not one of those days.)
After the Rangers' bullpen collapsed, Andrus finishes the comeback by ripping a single in the bottom of the 10th to score the tying and winning runs.
Play of the Night: Jacoby Ellsbury
Ellsbury shows incredible range, going back to the deepest part of centerfield and maintaining control after tumbling to the ground. This was fantastic in every way.
Team Play of the Night: Royals' Fantastic Effort
If you can endure the braying of Rex Hudler, this is a pretty great double play. Speaking of the Wonder Dog (who is 51 years old now, and should probably stop using that nickname)...
Reminder that Rex Hudler Is Terrible, Just Terrible of the Night:
"K, I like to see this. The Royals have this arsenal in their weapontry on offense. Guys that can run the bases and cause mistakes. That surprised Santana, he pulled the throw down the line, and 1-nuthin' without even getting a hit to drive a guy in. That's what speed can do when you intimidate your guys and catch 'em off guard by surprise."
Ephemera:
Yankees: Robinson Cano, 2-3, HR, 2 R, 4 RBI, BB
On May 5, Cano was hitting just .255/.303/.355 with just one homer on the year, and Yankees fans were wondering what was wrong with him. Since then, he's hit .330/.390/.633 with 22 homers in 323 plate appearances. Can a Yankee be the most underrated player in baseball?
White Sox: Alejandro De Aza, 3-4, 2B, R, RBI, SB
The Common Man is generally baffled as to where De Aza came from and how he got so good. On the year, he's hitting .287/.351/.409 and has 20 steals (though he's been caught 8 times) and playing somewhere in between perfectly average and really good defense (the latter according to UZR) in center. He hits the go ahead single here for the Sox.
Brewers: Corey Hart, 2-4, HR, 2B, 2 R, 1 RBI
Ron Roenecke likes Corey Hart at 1B, Corey Hart seems to like Corey Hart at 1B, and he's hit .283/.340/.519 since more or less taking the job full-time on June 5. Milwaukee seems to have found its replacement for Prince Fielder. Now they just need to find their replacement for Corey Hart.
Astros: Jordan Lyles, 5 IP, 9 H, 2 BB, 3 K, 9 R
No, the Astros don't really have anybody better to run out there every fifth day, but you've gotta wonder how getting shelled is helping Lyles at this point. He has a 5.95 ERA on the year, and has given up 5, 8, 4, and 9 runs now in his last four starts.
Pirates: Michael McKenry, 2-5, HR, 1 R, 3 RBI
In the words of the great Michael Bluth, "Her?" McKenry was acquired from the Red Sox for cash money last year and is hitting .273/.344/.568 in 151 plate appearances. He was once seen as the future catcher of the Rockies, and now is looking more and more like catcher of next year for the Buccos.
Diamondbacks: Patrick Corbin, 6 IP, 2 H, 2 BB, 5 K, 0 R
Corbin really makes the most of his spot start here, completely shutting down the new-look Dodgers as if they were the regular old Dodgers.
Rays: Alex Cobb, 7 IP, 4 H, 1 BB, 6 K, 1 R
Cobb stifles the A's, who continue to be utterly useless offensively. With this win, the Rays pick up a game on Oakland and Baltimore and now sit 1.5 games out for the 2nd wild card.
Phillies: Juan Pierre, 0-0, 2 SB
Say what you want about Juan Pierre, but he pinch ran here and, despite the fact that the Nats had to know it would be coming, managed to steal both second and third base. That's just straight up awesome.
Red Sox: Aaron Cook, 4.2 IP, 9 H, 0 BB, 0 K, 6 R
The Red Sox had no business buying at the deadline, so good for them for not giving up anything of value. Hanging tough and hoping is really all they have left. And while TCM is sure that Aaron Cook is a hell of a nice guy, he's definitely not a Major League caliber pitcher anymore. He has a 5.24 ERA on the year and has struck out more than one batter in just one of his 8 starts.
Cubs: Carlos Zambrano, 1.2 IP, 2 H, 1 BB, 2 K, 1 R
Ha! Zambrano's arm might not be built for the bullpen, but he'll take just his second win since June 3rd and probably not complain too much.
RedTeam: Jonathan Broxton, 1 IP, 0 H, 0 BB, 1 K, 0 R
Poor ol' Broxy got suspended from Twitter, it seems, because idiots couldn't figure out that the account was a clear parody. That's a shame, cuz he threw the ball real hard for the people last night, striking out the first batter he faced. And they loved it. Must have been that Awesome Blossum he ate at Chilis. Stupid Twitter, ruining all the fun for the people of SinseeTown. Here's video of Brox doing what Brox do best.
Royals: Greg Holland, 1 IP, 0 H, 0 BB, 0 K, 0 R
With Broxy gone, Greg Holland throws the 1-2-3 inning to earn his first save of the year. And so a proven closer is born.
Rangers: Ian Kinsler, 3-6, HR, 2B, 2 R, 2 RBI
Kinsler has had an incredibly down year, which makes the suggestions that the Rangers move him from 2B to LF to accommodate Jurickson Profar next year utterly ridiculous. Realizing that Ian Kinsler is now 30 and will be signed at least through 2017 has got to give somebody in the Rangers front office a lot of pause.
Cardinals: Matt Holliday, 3-4, 2 HR, 3 R, 5 RBI
Matt Holliday is having the best season of his career, bar none, and is looking like a potential MVP candidate with his great superficial numbers (and his great slash rates),his huge RBI total, and the fact that he plays for the team that allowed Albert Pujols to walk last offseason. Rightly or wrongly, he'll get a lot more support if the Cardinals get hot and slip into a wild card spot.
Mariners: Blake Beavan, 7.2 IP, 7 H, 3 R, 0 BB, 4 K
Leave it to Beavan. Sorry. Moving on...
Mets: Ruben Tejada, 3-4, R, RBI
When Tejada has played this year (he has only 264 plate appearances), he's made the decision to allow Reyes to walk look like a work of genius, hitting .319/.364/.391 on the year (110 OPS+) as a 22 year old. When Reyes was 22, he had a .687 OPS (81 OPS+) with a .300 OBP.