Tuesday Morning Cram Session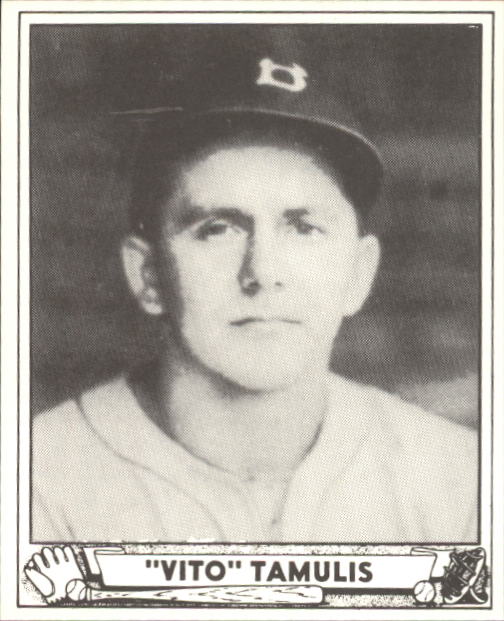 Sorry that so many of us have been away for so long, and posting has been light lately on The Platoon Advantage. There's been a lot of upheaval in all of our lives, and we're getting through it. But The Common Man figures it's time for a new feature, that we'll try to do every weekday here on TPA: The Cram Session.
This is where The Common Man crams everything that happened last night that you need to know about into predetermined categories. Hence the name. What are these categories, and what will this look like? So glad that you asked. Behold!
Pitcher of the Night: Josh Johnson
Boston's pitching may stink, but its offense is top notch, so The Common Man will take Johnson's 7 strong innings with 7 strikeouts, and just a run, a walk and four hits allowed over Ivan Nova's seven shutout innings over Atlanta. After scuffling through his first six starts of 2012 (0-3, 6.61 ERA), Johnson has been his old self (3-1, 2.95). He's been especially tough in his last two turns, striking out 16 and allowing just 3 runs in 14.2 innings.

Hitter of the Night: Mike Trout
2-for-4, 1 HR, 2 Runs, 2 RBI, 2 SBs. His homer was a monster to deep left field, and it's amazing to think that this kid is only 20 years old. He's hitting .354/.412/.565 in 182 plate appearances and is leading the American Leage in stolen bases while playing Gold Glove caliber defense in centerfield. It's tough to come up with superlatives that match how truly exciting Trout is. Here's hoping we see him at the All Star Game.
Defensive Play of the Night: Nick Swisher
He goes up and over the wall to bring back a Brian McCann homerun in the 4th
Game Changer
Albert Pujols' 9th inning single that drove in Mike Trout and gave the Angels the lead was, by far, the biggest hit of the night. Since May 24, Pujols is hitting .383/.444/.750 with 5 homers in 72 plate appearances, and the Angels are just 2.5 games back of the Rangers, who suddenly can't fill a starting rotation. This AL West is going to be fun.
Vin Scully-ism of the Night
In explaining the pitching style of LaTroy Hawkins, Vin noted how LaTroy hides the ball behind his hip to keep batters from seeing it as long as possible. Vin then referenced an old Dodger, Vito Tamulis, who did something similar, except that Scully remembers Tamulis tucking the ball behind his back pocket. Tamulis was a lefty swingman who pitched from 1934-1941, with a 3.97 ERA (102 ERA+) in just under 700 innings. His best year was undoubtedly 1940, when he posted a 3.09 ERA in 154 frames and helped Brooklyn to a second place finish. Tamulis was short (5'9") and, according to one source, "rotund." He was also "a fun-loving wise guy known for a variety of off-speed breaking balls, including a type of 'eephus' pitch." Tamulis was dealt to Philadelphia for Kirby Higbe in 1941, which turned into a great deal for the Dodgers (Higbe would win 22 that year in almost 300 innings, and 51 in three seasons), was reacquired by the Dodgers, and then sent back to Nashville in 1942, where he won 20 games. Then the War got him, and he served three years in the Army Air Force. When he came back in 1946, he was 34 and didn't pitch well for Nashville, and the Dodgers let him go. God, TCM loves finding new old players he knew nothing about.

Injuries of Note
Brandon Morrow - strained oblique
It's hard to believe the Blue Jays are actually still within five games in the AL East. And reports last week had them in on Carlos Quentin, which would help. But with such a narrow window, there's no way they can compete without Morrow healthy. So watch this.
Rafael Soriano – blister
At least it isn't "mushy." (h/t to Aaron Gleeman at Hardball Talk)

Cliche of the night: Brian McCann about Randall Delgado
"He battled. He didn't have his best stuff today. He had a hard time getting his curveball and changeup where he needed it to be. He never quit, and he made pitches when he needed to. It wasn't his best, but he didn't have his best stuff.

Teams We Haven't Talked About In a While: Nationals

Well, this is a cheat, since this is a new feature. But TCM isn't mentioning them anywhere else, so this is a good time to mention that, when he's not watching the Twins, The Common Man has tuned in to see the Nats play more times than not. It's a ridiculously fun club with a lot of compelling players and a good play-by-play team (at least to TCM's ears). And they're for real too.

Ephemera
Barves: Randall Delgado walked six batters last night. That's a career high.
Angels: TCM forgot that Jason Isringhausen is still in the league, but he pitched a third of an inning last night and "won" the game for the Angels.
Angels: Ernesto Frieri saved his fifth game for the Halos last night. He hasn't allowed a run (and has given up only two hits) in 17 innings since joining the Angels, while striking out 33. He has a 0.93 ERA with 51 Ks in 29 innings on the year.
Yankees: Raul Ibanez hit his 10th homer, which is roughly 10 more than TCM thought he'd get this year. Ibanez is hitting .256/.311/.506 for the Yankees (114 OPS+) in 180 plate appearances.
Red Sox: Scott Podsednik got 3 hits last night for the Red Sox, which is roughly 3 more than TCM thought he'd get this year. He is now hitting .405/.409/.548 in 48 plate appearances, and has been saved from having an OBP below his batting average by the single walk he's had this year.